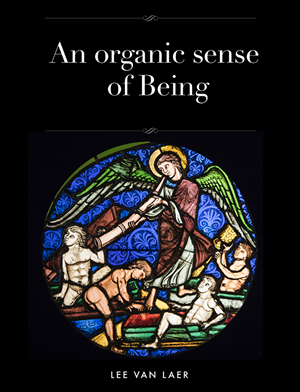 An e-book of essays by Lee van Laer
$25.00
This new book is a collection of significant essays and monographs published over the last year in the Zen, Yoga, Gurdjieff blog.
In addition, it includes an unpublished monograph on the meaning of the word "monster," and how this question relates to the development and experience of our inner world. The monograph, like many others seeing the light of day this year, commemorates the 200th anniversary of Mary Shelley's famous novel, Frankenstein.
Some may ask themselves why this book is so expensive. There is an explanation.
Sales of the book will help to fund editorial and overhead costs for material that is being prepared for future publication. This archival material in question will be of very significant interest to the Gurdjieff community; and the scope of preparation is too large to undertake without engaging outside help.
Those who buy the book are being given an opportunity to materially contribute to this effort.
I have so far funded this project entirely out of my own pocket. Your contributions, if you make them, are deeply appreciated.
Warmly,
Lee
Sparkill, NY 2018